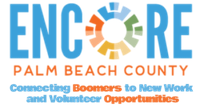 "Many of life's failures are people who did not realize how close they were to success when they gave up."
―Thomas A. Edison
Successful Life Strategies for Personal and Professional Leadership Development
Our role at Successful Life Transitions is to provide solutions and services offering Personal Development Workshops, Programs and Seminars for Corporations, Organizations and Conferences, as well as, Life Transition Coaching, Speaking, Seminars, Webinars & interactive online services.
Successful Life has developed a niche market in Providing:
Organization and Interpersonal Skills Training
Speaker and Seminar Facilitator
Career Transition Coaching
Second Career and Retirement Mentoring
Career Mapping
Leadership Development
Management Development
Workforce Culture Creation
Mazlows theory of self-actualization is based on the theory that in order for us to be truly happy, we must develop our potential to its fullest.
Based on this theory, our ultimate goal in life, in order to achieve happiness and fulfillment, we should aspire to reach our potential beyond all else.
So, why is it that some are able to reach their level of potential, and others never seem to be able to?
There are a litany of psychological reasons that are used to explain this, but, I prefer to view potential as a relative of vision. Potential is often described as the ability to be or do something in the future. Much like vision, we must be able to "SEE" what that is, so we have a direction, a driving force to work towards. Without a direction, and commitment to achieving it, there is no motivation or accomplishment to work toward.
Having the ability to understand who we are at our core, and what we truly want for our life, is essential to developing our potential. The inner work that we do to release our limiting beliefs about what we are capable of, can be the difference between good enough and high achievement. 
Personal development is an important factor in deciphering what that looks like for you.
Personal Development Benefits:
Creates engaged workplaces

Revitalizes workplace cultures

Masters personal leadership

And expands productivity and profitability.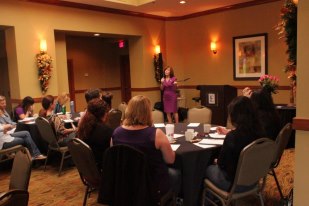 According to a research project commissioned by Middlesex University for Work Based Learning, from a 4,300 workers sample, 74% felt that they weren't achieving their full potential at work due to lack of development opportunities.
As a Certified Transformation Coach, Speaker and Author, Christine empowers professionals and entrepreneurs who are ready to take charge of their life, uncover their true potential, and strengthen their commitment to their vision for their life.
As the founder of Successful Life Transitions, offering Life Transformation and Personal Development Workshops, Programs and Seminars for Corporations, Organizations and Conferences for 20+ years, my passion and "secret sauce" is helping people discover and reawaken their passion and potential, get crystal clear on what that looks like for themselves, and create the roadmap to bring it to life.
My professional training and personal development, combined with my vast experience, has enabled me with the tools to empower others to overcome obstacles and achieve new levels of success, personally and professionally.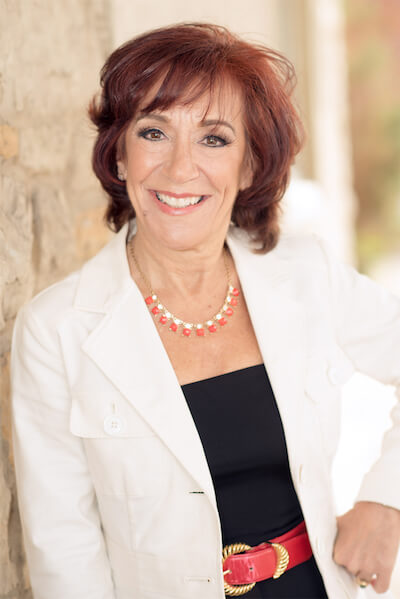 Most of us have been through major transitions in our life. Loss of a loved one, divorce, job loss, aging parents, to name a few!Transitions of all kinds wreak havoc on our lives. Everything that we previously accepted as normal no longer exists. Life, as we know it will never be the same.As unsettling as […]