According to Wikipedia, Personal development is defined as activities that improve awareness and identity, develop talents and potential, build human capital, facilitate employability, and enhance the quality of life and the realization of dreams and aspirations.
Personal development is therefore, the process of striving to be the best that you can be in order to reach and realize your full potential.
I first developed a thirst for personal development, at the age of 47 when I had gone back to school to complete my Bachelor's Degree. Having raised two teenage daughters, and successfully ran two businesses, I felt as though I was at a plateau. I committed to volunteer positions at various Community organizations, as though they were full time positions, and kept feeling the urge that I was meant to accomplish more. My thirst for reaching my potential was boundless!
There became my journey of self-discovery, self-improvement and self realization!
Twenty plus years later, I have established a multi-faceted career path through Corporate arenas, Hospitality, Healthcare, and eventually, followed my Soul's calling as a Coach, and Founded the R.I.S.E. Movement, a global movement  to educate, inspire and empower men and women to Reclaim their Inner Soul Energy, so they can create a life of Purpose, Passion and Prosperity! 
Shortly thereafter, as a means to share that message, I founded Successful Life Transitions, offering Life Transformation and Personal Development Workshops, Programs and Seminars for Corporations, Organizations and Conferences.
Getting totally clarity on what I wanted for my life, and committing to taking the massive action to get there, has been the major catalyst moving me through some major bumps in the road. And, now, I've been guiding so many others through major transitions and transformation for a number of years, and have developed the strategies for major results.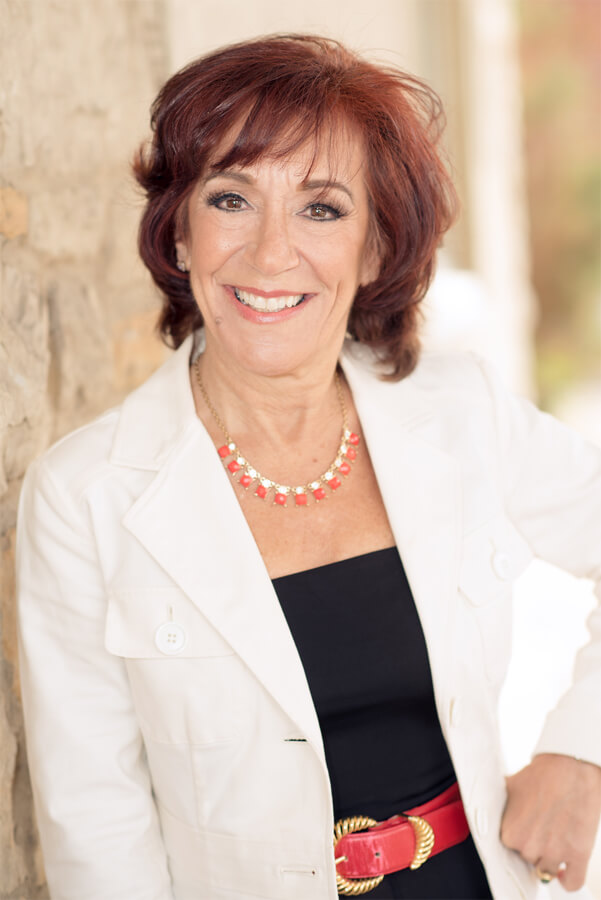 "At first I fought the changes. Resisting anything that didn't seem to fit the world 'according to Christine…' It wasn't until I started to release the resistance, work on myself and learn to embrace and understand the changes, that my life started to move forward."
– Christine Catoggio
As a results-focused, Certified Transformation Coach, my key role is to facilitate growth and change by empowering men and women, in all stages of life, to accomplish the goals they desire for their life and live to their fullest potential.
My passion is to empower professionals and entrepreneurs who are ready to take charge of their life, uncover their true potential, and strengthen their commitment to their vision for their life.
As a Speaker, Author, and Coach, through my services and programs, I help clients get clarity on what they truly want for their life, recognize and develop their potential, and create the roadmap to, ultimately achieve the success that they are capable of.
My training and personal development, combined with my vast experience, has enabled me with the tools to empower others to overcome obstacles and achieve new levels of success, personally and professionally.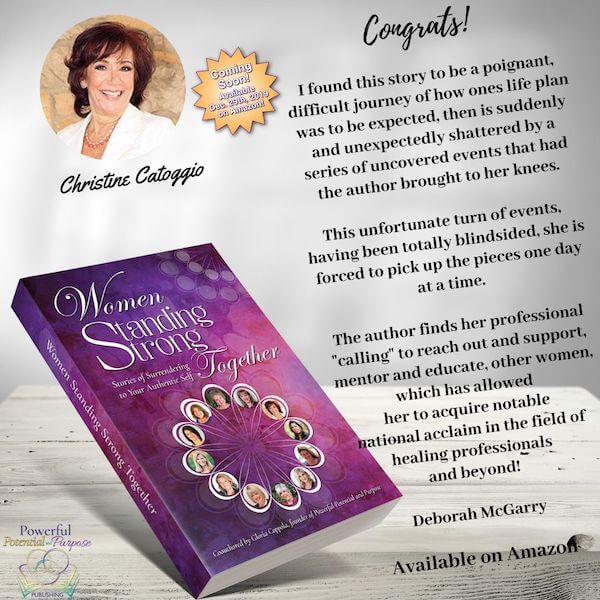 I have worked with Christine for 5 years to develop Encore Palm Beach County, a nonprofit focused on connecting people over 50 to new work and volunteer opportunities. Christine is not only a dedicated Board member but as a transition and life-planning coach, she is key to creating our programs to help people learn more about what they want for themselves and how to move forward to get it. Christine has a real dedication to helping people. As host of our Zoom series on Creating New Careers After 50, she helps inspire people to believe that they can create something new for their lives. Rosemary Nixon Founder Encore Palm Beach County
Christine is without a doubt one of the best speakers and coaches around. She is a compassionate and inspiring person who knows how to help individuals get on track to excel. She has vast professional experience and has dealt with challenges in life that give her the insight to guide others. I highly recommend Christine!
Deeply committed to my priorities of faith, family and being of service to others through business and community involvement, I am an Adjunct Professor of Continuing Education at Palm Beach State College, Past President of Soroptimist International of Greater Fort Lauderdale, former Assistant Governor of the four Boca Raton Rotary Clubs, as well as Past President. Most recently, I served on the Board of Scleroderma Foundation of South Florida, and currently, as Advisory Board Member of Encore Palm Beach County.